Top Attractions in Greenland
Home to 56,000 people, Greenland is the world's largest island and an autonomous Danish dependent territory with limited self-government and its own parliament.
Greenland enjoys perpetual daylight for two months each year (May 25 to July 25), but over 80% of the island is covered by an ice cap 4km thick in places. Global warming is feared to be causing the ice cover to melt increasingly fast but has also increased access to Greenland's mineral resources.
Because of the Arctic climate, the people of Greenland mostly live on the coast in settlements and cities. Historically, fishery and hunting have been the key to survival due to the short summers. Greenland's climate and geography make farming almost impossible, except for the extreme south of the country, where sheep farming is popular.
Greenland's natural beauty is breathtaking. As the people of Greenland often say, "You feel very small" in magnificent surroundings that include glaciers, fjords, mountains and amazing fauna. Icebergs are some of the most spectacular natural formations in Greenland. These majestic floating masses of ice are sometimes several stories high. Icebergs are the result of the constant movement of the Greenlandic ice cap. Only about 10 % of an iceberg is above the sea.
In the local language Greenland is called Kalaallit Nunaat, which means "Land of the People".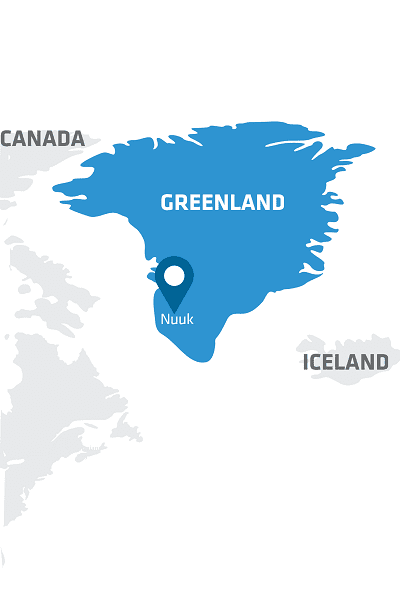 Tours Featuring Greenland
No Trip matches your search criteira