Top Attractions in Iceland
One of the most fascinating countries on the planet, it is a relatively large island in the middle of the north Atlantic Ocean. Iceland is the second largest island in Europe, following Great Britain, and the 18th largest island in the world. It is a country of extreme geological contrasts. Widely known as "The Land of Fire and Ice", Iceland is a home to some of the largest glaciers in Europe and some of the world's most active volcanoes. It has more than 125 volcanic mountains. The landscape is characterized by waterfalls, geysers, volcanoes, black sand beaches, and otherworldly steaming lava fields.
Iceland is also the land of light and darkness. Its location, just below the Arctic Circle makes for long summer days with near 24-hours of sunshine offset by short winter days with only few hours of daylight.
Iceland was the last country in Europe to be settled.
Interesting is that Þingvellir National Park is where the first Parliament met and it became the very first parliament grounds in Europe in the year 930 AD.
Reykjavik, the northernmost capital in the world is one of the safest places in the World! With a crime rate so low that the police in Reykjavik don't even carry weapons.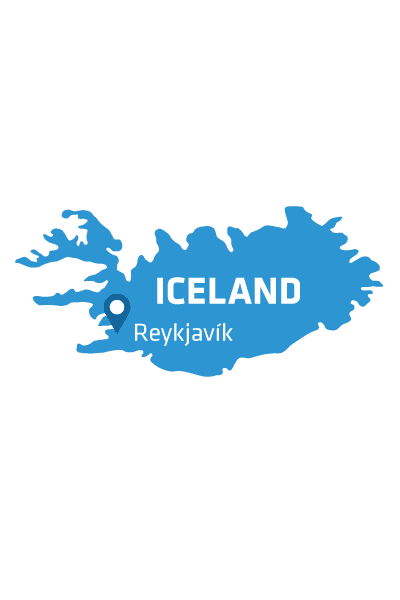 No Trip matches your search criteira